RULES PowerPoint Package CD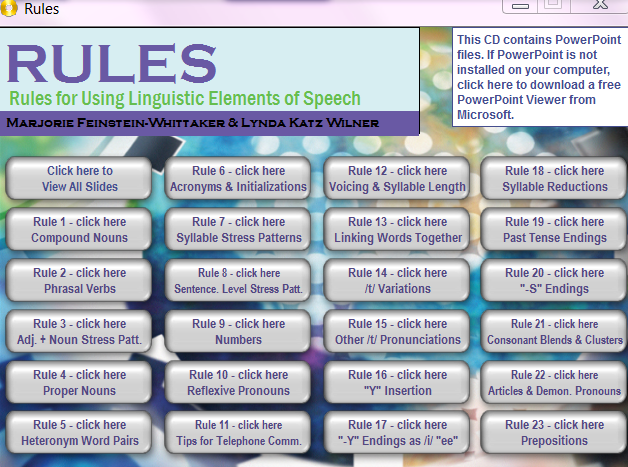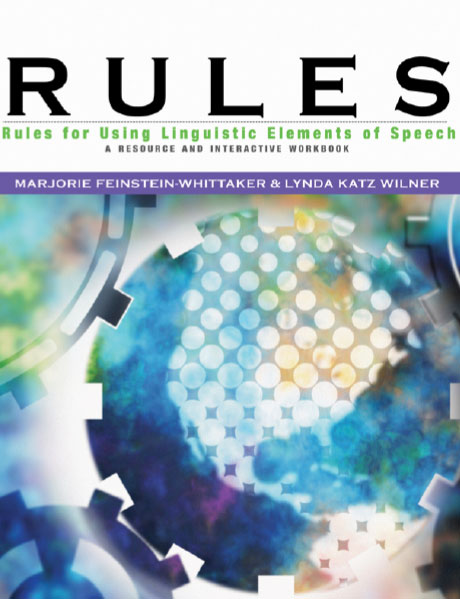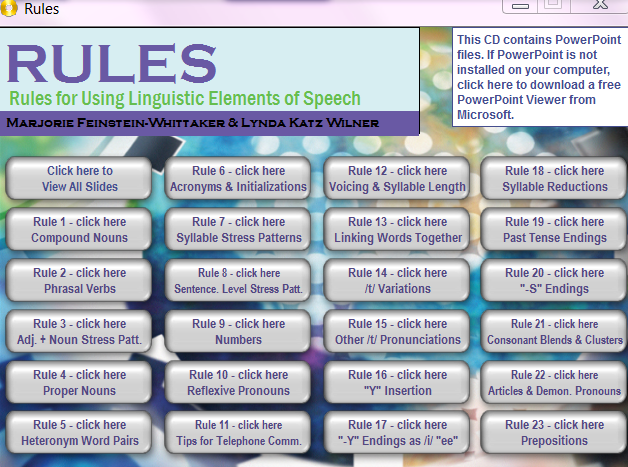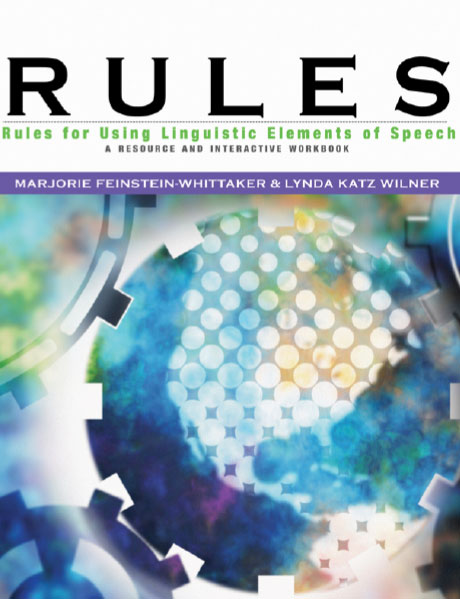 RULES PowerPoint Package CD
203 PowerPoint slides for classroom use.
Slides for each of the RULES in the RULES workbook.
Includes rules for pronunciation of:
Compound nouns
Phrasal verbs
Adjective + nouns
Proper nouns
Heteronyms
Acronyms and initializations
Syllable and sentence stress
Numbers
Reflexive pronouns
Voicing and syllable length
Linking
/t/ variations
Y-insertions
Syllable reductions
Past tense endings
-s endings
Consonant blends and clusters
Articles and demonstrative pronouns
Prepositions
Click on a folder and open up slides for any rule you choose to teach that day!
Purchase the RULES Teacher's Edition book and RULES To Go for all of your teaching needs.
NOTE: Products with CDs and DVDs are not returnable